Omsi 2 – Citybus O305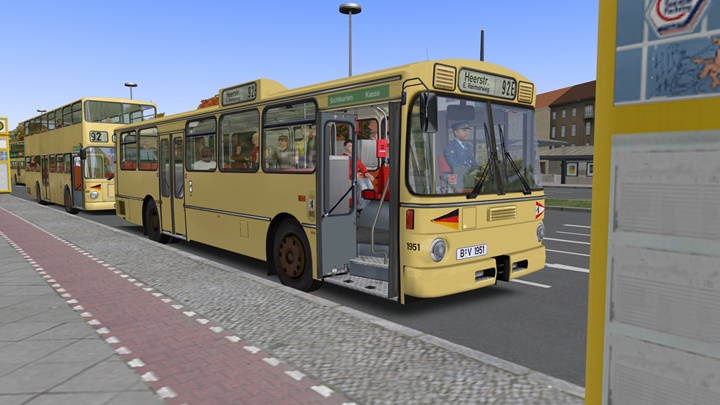 Immerse yourself in the history of German omnibuses on your home computer and experience Citybus O305 technology. Not only drive a bus with an automatic gearbox, but also be the first in the OMSI add-on to drive a manual gearbox bus in a busy city stream. Use the city bus on line 92 in Spandau or explore the fictional Neundorf route, including its five bus lines. Here you can prove that you are not limited to suburban traffic, but you are also able to handle city traffic.
MB E2H84 is the Berlin version of the O305 from 1984. A model for this car was purchased in 1984 in a series of 40 buses for the Berliner Verkehrsbetriebe.
MB E2H85 – this series was introduced in 1985, which was the last year of the acquisition of standard first-generation buses. A series of eight vehicles was part of a fleet test with new forms of movement. Buses, for example, are driven by methanol. After testing in 1989, the cars were converted to diesel engines. Models of these cars were discontinued until 2003.
Standardbus 1977 is a city bus that has no real counterpart, but has an ivory livery and red leatherette seats and thus represents the 1970s and 1980s. Such a bus could be seen in the movement of many small and large cities. .
Neundorf – Neundorf is a fictional mid-sized town in the center of Germany where you can experience the new Citybus 305 for the first time. In Neundorf, you can ride around the city center or choose a more relaxed suburban transport. In the early morning, take workers to work at Böttcherwerk using the short line for self-transport, or take colleagues home after the shift.
Transmission: Automatic and mechanical
Authors:
MRSoftware, Rolf Westphalen
Omsi 2 – Citybus O305 Download