Omsi2 – Gaz 3221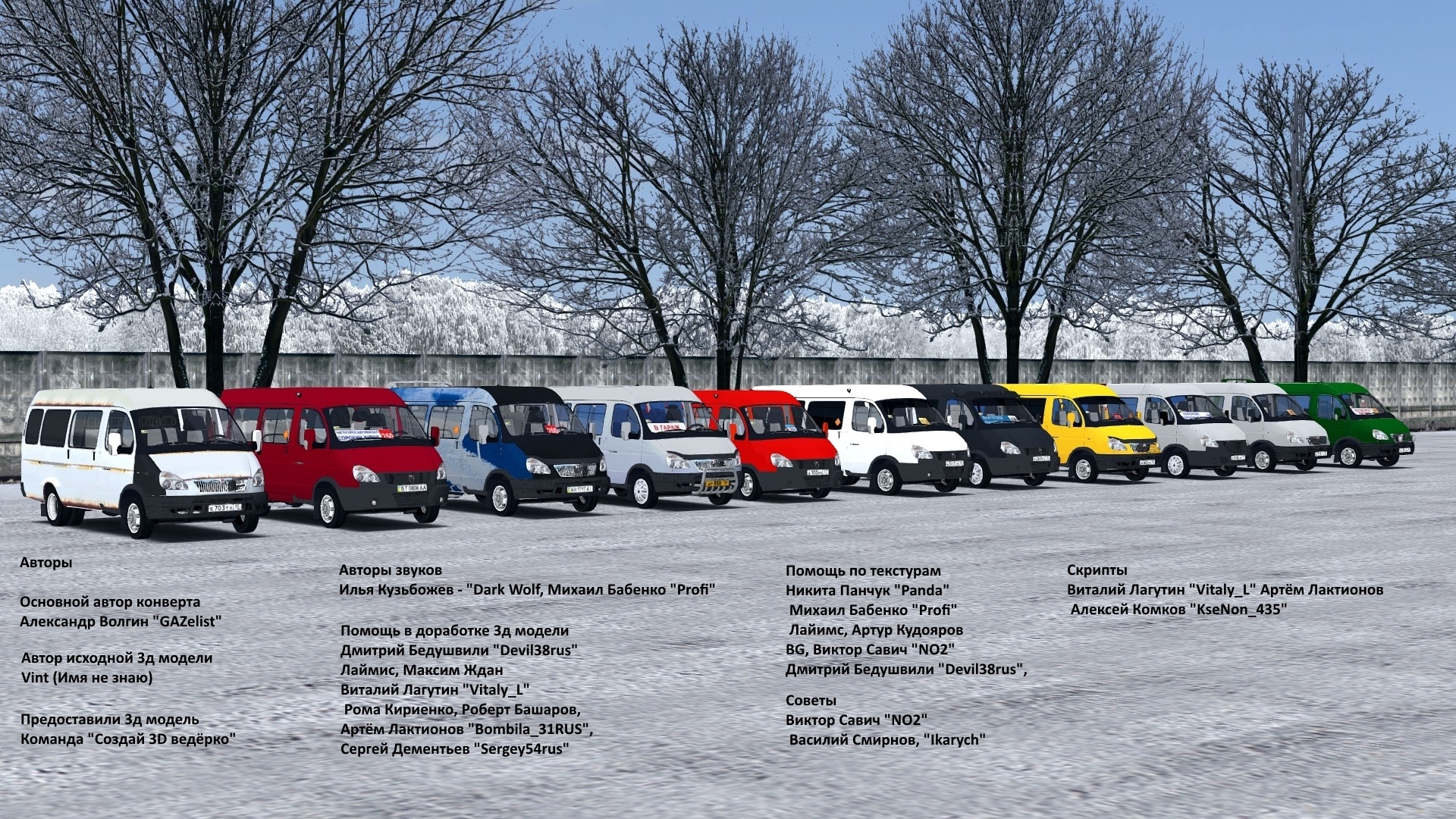 Gaz 3221 midibus mod for Omsi2.
RELEASE / We disassemble machines / KeysGASEL, GAS 3221, etc.
In the archive there are 11 modifications of GAZelle with different variants of interior layout (7,12,13,15 seats), engine sounds, tinting, automatic door and other.
Many details of removable tuning.
The model is over for me, the source is in the archive.
Authors
The main author of the envelope
Alexander Volgin "GAZelist"
The author of the original 3D model
Vint (Do not know the name)
Provided a 3d model
The command "Create a 3D bucket"
Authors of sounds
Ilya Kuzbozhev – "Dark Wolf, Mikhail Babenko" Profi "
Help in finalizing 3d model
Dmitry Bedushvili "Devil38rus", Laimis, Maxim Zhdan, Vitaly Lagutin "Vitaly_L", Roma Kirienko, Robert Basharov, Artem Laktionov "Bombila_31RUS", Sergey Dementyev "Sergey54rus"
Help on textures
Nikita Panchuk "Panda", Mikhail Babenko "Profi", Laims, Artur Kudoyarov,
BG, Victor Savich "NO2", Dmitry Bedushvili "Devil38rus",
Advice
Victor Savich "NO2", Vasily Smirnov, "Ikarych"
Scripts
Vitaly Lagutin "Vitaly_L", Artem Laktionov, Alexey Komkov "KseNon_435"
In the archive are the route operators which are partially removed from the MB Sprinter 312-412D
The model is laid out as is and will not be finalized by me!
Go for a drive on health. With the Coming 2018 year !!!
Gearbox: Mechanical
Authors:
GAZ Mafia
File Details:
ZIP / 110 MB
Omsi2 – Gaz 3221 Download - modsup.com