Omsi2 – Hof Installer V1.0.3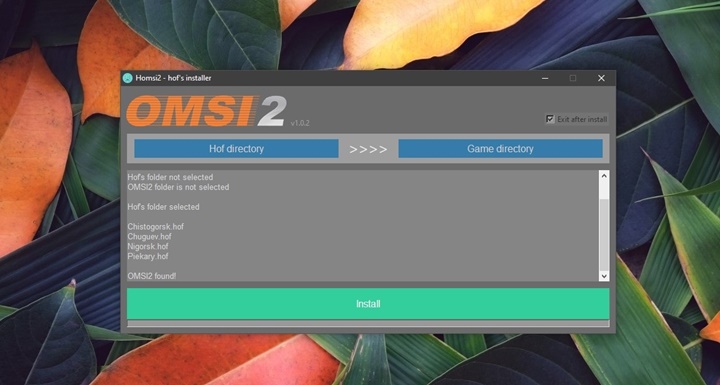 I bring to your attention another hof installer. It does not claim to be the best (especially in terms of speed), this is my trial project for personal use, which I decided to share and get an opinion, to test. Do not scold much, in programming I am almost zero and just learning
Features:
– It works by itself, does not require tossing it into the game folder.
– Unfortunately, while throwing the hofs into all available vehicles (including AI).
Use:
1) Unzip the folder to any convenient place.
2) Run
3) Select the folder with hof
4) Select the folder with the OMSI2 game (where the exe file is located)
5) Click the Install button
Each time you do not need to select the paths to hof and omsi2, everything will be automatically saved.
PS: Some not popular antiviruses can swear at viruses inside (virustotal information), add the program to exceptions.
Authors:
I
File Details:
ZIP / 10.6 MB
Omsi2 – Hof Installer V1.0.3 Download - modsbase.com