Omsi2 – MAN A10-A11 Series 18.09.8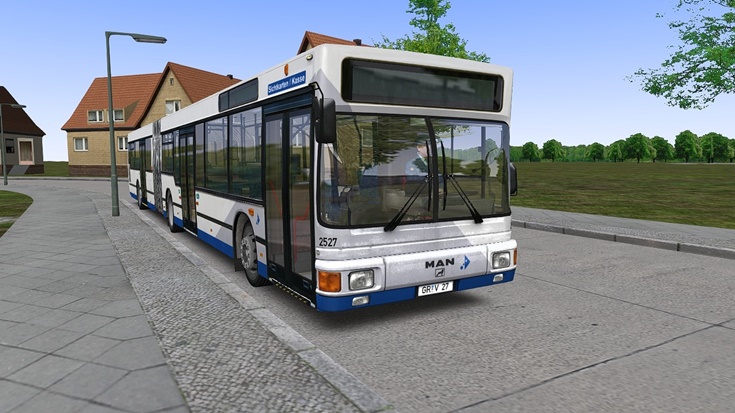 Greetings. 
I want to present my creation. 
This is essentially a modification, supplementing the standard MAN A10 NL202 and A11 NG272. 
Decided to lay out now that there is, because the time is suitable when I will spend several times less time on the computer than now. 
And I did this whole thing only when there is a mood and a little bit, there was no goal to do everything by some specific date. 
This very mood is quite rare and often does not last long. 
However, every time I roll on my bus I change something, add something (in small things). So I created a group to spread the updates once in a while there. 
The main differences from standard models:
-Altivated and slightly reworked standard equipment 
-Automatic informer 
-So scripts ZF Ecomat, doors, suspension 
-Sound of the engines of comrade DSR 
-Sounds sounds 
-Some var -s 
-New door operation principle for the add-on Berlin X10 
To make the bus regularly and cheerfully go – it's necessary warm up, at least, up to 60 degrees! 
!!Attention!! In order to correctly add your / port from standard repaint models, check out ReadMe! It is located in the folder: RepaintTool \ MAN NL NG! 
Standard unnamed repainting does not work, so when you select it, the next repainting is automatically selected. 
Of the known problems specifically in this version:
It is not advisable to write these buses to traffic, since the AI ​​script has not been done yet. 
-In the Voith box version, when stopped, sometimes a weak kick is felt, accompanied by a large sound of a blow in the gearbox. 
-In the versions with the ZF box under certain conditions in the kickdown switching to the 3rd gear there is a dip (it is quickly corrected). 
In this version there is: 
NL222 with the motor MAN D0826 LUH12 Euro 2 and the box ZF 5HP500 with the gearbox 5.74: 1 
NL252 with the motor MAN D0826 LUH06 Euro 1 and box ZF 5HP500 with gearbox 5.74: 1 
NG272 with motor MAN D0826 LUH06 Euro 1 and box ZF 5HP500 with reducer 5.74: 1 
NG272 with motor MAN D0826 LUH02 Euro 1 and with the box Voith D854.3 with reducer 7,54: 1
The list of buses with updates will be replenished, NG262 and NG312 will join their ranks in the future, I will also publish an update with these buses here. 
These buses are duplicated: 
• BVG version 
Features: entrance only to the front door, electric doors (own folder for repainting) 
• Version for CIS maps (doormod) 
Features: Entrance mainly to the back door, cash box is removed, door brake is turned off when the doors are opened , the doors of the front door are divided. 
Everything in this modification is done in the direction of realism, that is, I will not do, for example NL202 on a stick, but I can give the source code of the model. 
I'm open for cooperation, if suddenly someone wants to take part in the development of the modification – write to the PM's community.
Features of these buses, living or living in your city, write in the appropriate topic in the VC community, as well as various stories related to them. 
Authors: 
derrbb – scripts, registration of sounds, sounds, a 
Diego. S. R – sounds and engine sounds, a couple of sounds on the 
Morphi box – informer script, NG pendants, sounds on the salon and a couple of sounds on the 
Krtz07 box – a few sounds on the box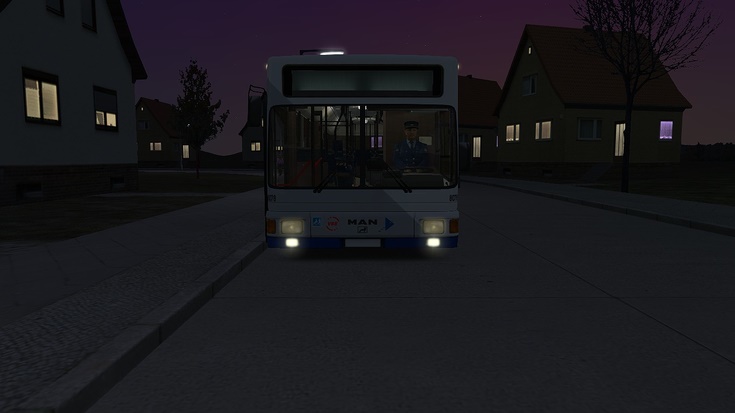 Authors:
derrbb, Diego. SR, Morphi, Krtz07
File Details:
ZIP / 278.8 MB
Omsi2 – MAN A10-A11 Series 18.09.8 Download - modsbase.com