Omsi2 – Mercedes-Benz O303 – 15 KHP – L V1.0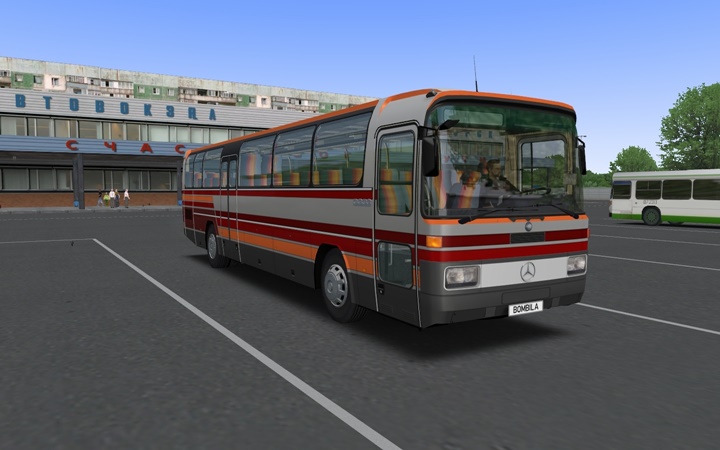 Mercedes-Benz O303 was introduced in 1974 as a replacement for the successful O302 series, was
the best-selling in the world. Despite the lack of great technical and design innovations over its predecessor, the 18-year production period and the popularity of the bus around the world to this day are clear signs of its high degree of quality and durability.
Mercedes also delivered the O303 to every corner of the globe, where they were further developed by local bus manufacturers. Today, the latest copies of this extremely successful bus disappear from German roads. This is due to age and lack of compliance with environmental requirements, especially in large cities. 28 years after production stopped, now is the time to recall one of the most important bus families of the 1970s and 80s by re-creating the O303 for OMSI.
The production of the O303 can be divided into two periods, the first of which began in 1974 with the original model and the second start in 1982, which introduced an updated design mainly in the front (headlights and bumpers were now painted gray) and a completely new dashboard.
Technical characteristics of this model:
Length / width / height: 12M / 2.50 m / 3.05 m
Engine: Mercedes-Benz OM442, 290 l. with.
Transmission: Mercedes-Benz GO4 714.6 (6-speed manual)
Transmission: Manual
Authors:
Perotinus
File Details:
ZIP / 242 MB
Omsi2 – Mercedes-Benz O303 – 15 KHP – L V1.0 Download - cloud.mail.ru