Russian Hinterland (The Road to Yasnoe) V1.7 Omsi2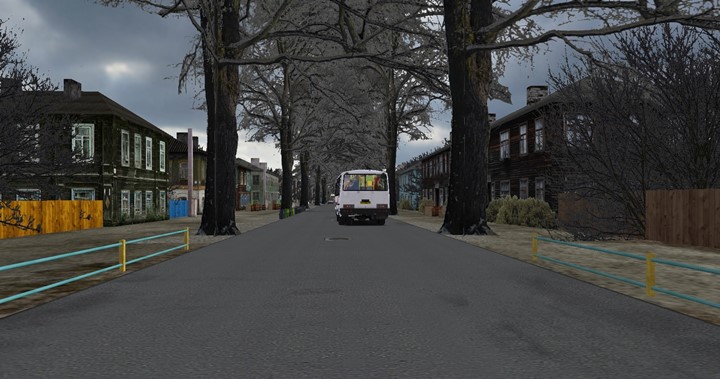 The final version of the map is the Russian hinterland.
Changes in version 1.7:
– new road splines have been added
– 20 km of new roads with developed infrastructure have been laid.
– Improved visualization of the environment.
– Added new settlements
– Built the towns of Yasnoye and Snezhino
– Completely redesigned all routes. Now they have become more complex and rich!
This time the map contains 3 routes;
1 – 11.1 km (circular route in the town of Yasnoe) Replaces routes 1 and 2.
106 – 49.3 km (suburban route from AS Yasnoe to AS Elagino) Replaces routes 3, 6 and 8.
512 – 45.4 km ( rural route with entry into settlements) Replaces routes 4, 5, 7.
When building the map, objects and splines from the authors were used: Alex Azarh, Dark_Wolf, Denlog, Moskur, Jonpol, AFG_Converts, Jan Kiesewalter, Vektor, A. Tafintsev, Cheburator, V. Lagutin, D. Drozd, etc.
Installation:
Previous versions of the map are not required. The card is installed in a separate archive!
Copy the contents of the archive to the game folder, agreeing to a replacement.
Authors:
Sergey Kukanov (liaz677)
File Details:
ZIP / 250 MB
Russian Hinterland (The Road to Yasnoe) V1.7 Omsi2 Download - Google Drive