Collective farm on Maz 103.465 2010 Omsi2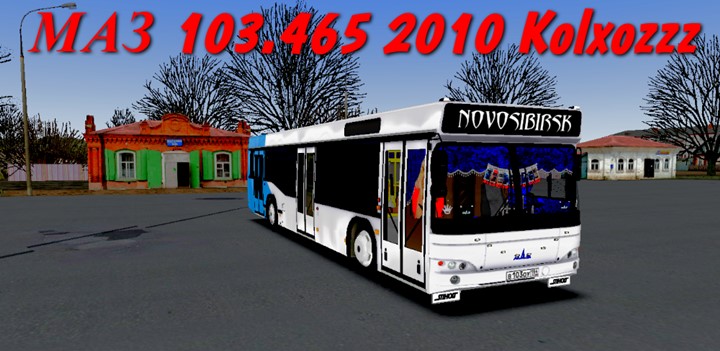 I present to you a large collective farm for MAZ 203.465 2010.
A lot of things have been added, I will not list everything, you can see and understand everything in the screenshots.
-Curtains;
-Carpet;
-Pennant;
-Wheel covers;
-Steel on the steering wheel;
-Mercedes icon on the steering wheel;
-Luminous MAZ stickers;
-Sun aviators;
-Wallet (texture from ETS2)
-Plant-camera;
-Inscription Novosibirsk and more.
Since the collective farm was made for the map of Novosibirsk, the inscription Novosibirsk was added accordingly.
The bus was tested on game version 2.3.004. No bugs, errors, crashes found!
Good luck everyone!
Gearbox : Automatic
Authors:
GENERATOR
File Details:
ZIP / 249 MB
Collective farm on Maz 103.465 2010 Omsi2 Download - Google Drive