Omsi 2 – PolskiBus for MAN Lion`s Coach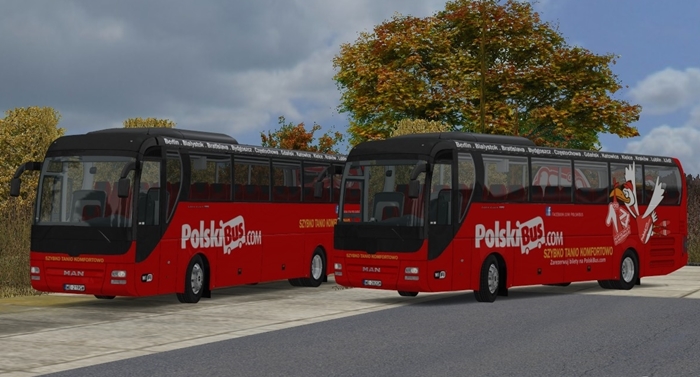 PolskiBus for MAN Lion`s Coach download omsi 2.
Founding date: 2011
Routes: Poland + 8 cities in Europe
Ticket price: from 0,25 € + 0,25 € per booking
Additional services: free wifi, sockets, toilet, luggage.
Company mascot: Ziggi duckling
Official website: polskibus.com
Since 2011, the company has transported more than 14 million passengers and is rapidly gaining love not only from the Poles, but also from neighboring countries.
For 4 years the company of the herd is one of the main carriers of Poland, which is known far beyond its borders. Regular ticket sales from 0,25 €, comfortable buses, equipped with free wifi and sockets, a lot of regular destinations both in Poland and neighboring European cities.
The bus carrier carries out regular flights between the main Polish cities, including nearby Byala Podlaska and Bialystok.
In addition to domestic flights, the company covers the cities of Europe:
Berlin, Germany)
Bratislava (Slovakia)
Vienna, Austria)
Vilnius (Lithuania)
Prague, Czech Republic)
Riga, Latvia)
Tallinn (Estonia)
Authors:
Sasha Tach (Birdy Nam Nam)
File Details:
RAR / 4 MB
Omsi 2 – PolskiBus for MAN Lion`s Coach Download - modsup.com