Omsi2 – Laz-Daz 695N Alteration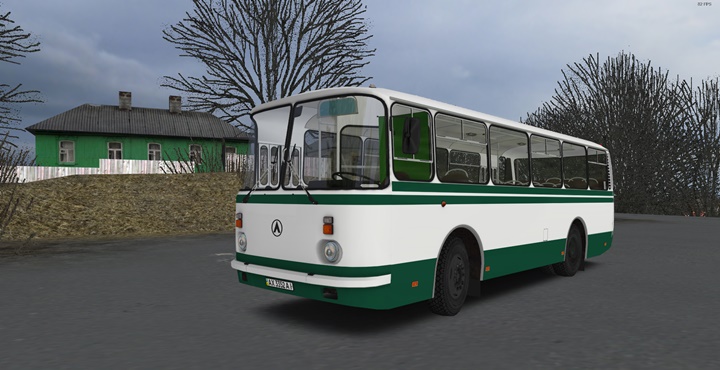 Laz-Daz 695N Alteration bus for Omsi 2.
WHAT HAS BEEN DONE / CHANGED:
– The physics of the bus is more or less close to the real one (initially the bus was traveling faster, which in my opinion did not correspond to the real technical characteristics);
– along with physics, the brakes have become worse);
– implemented a radio tape recorder and as a bonus a package of music on the road (the one that plays custom tracks);
– the turn signals have the so-called "fast blinking", this even more creates the effect of an old bus;
– installed RABA bridge (from Ikarus which) with its famous sound;
– Replaced text plates with "rollbands", now a picture instead of text;
– a tachometer is installed on the torpedo, the backlight works like on other devices, you can adjust the brightness of the backlight;
– corrected the operation of the stove, it seems that it should heat the interior to adequate temperatures (my maximum was somewhere around 15-18 C)
– the tray with money was moved;
– the mirrors have been replaced, the view in the mirrors has become better;
– Installed small orange side lights;
– baked gray false radiator grille;
– a working electronic clock and a thermometer are installed on the torpedo, which shows the temperature both outside and inside;
– on the headlights of the low and high beam now chrome rims, also the low and high beams began to shine with a more yellow light;
– the buttons on the dashboard have been replaced, and two indicators have been swapped now the open door indicator is visible, previously it was obscured by the steering wheel;
– braid on the steering wheel;
– the curtains in the salon have been changed;
– installed sun visor;
– as a tuning there are so-called "wings from the Volga", installed under the wipers;
– corrected the work of the wipers;
– corrected the work of blowing glass;
– some textures have been changed for a better look of the bus.
INSTALLATION:
1. Open the LAZ_DAZ_695 folder.
2. There you will see two folders (Fonts and Vehicles)
3. Throw the Fonts and Vehicles packs into the game folder and agree to replace the files.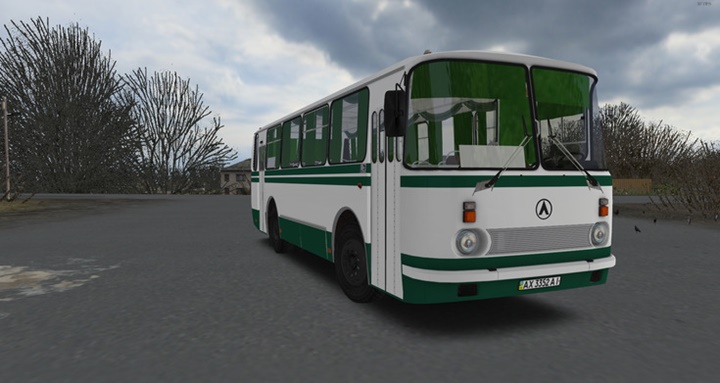 Authors:
Bus author: Vitaly L. Rear axle sound author: DarkWolf. Alteration author: Ilya Korol.
File Details:
ZIP / 760 MB
Omsi2 – Laz-Daz 695N Alteration Download - Google Drive