Omsi2 – Laz E183A1 Update V0.1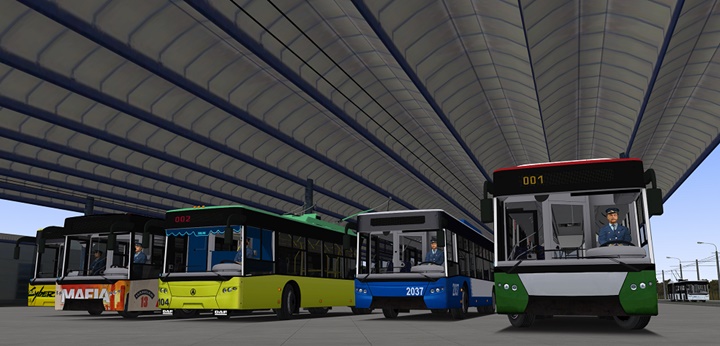 Laz E183A1 bus for Omsi 2.
LAZ E183A1 Update 0.1 is released.
Not the final version.
The mod is based on the LAZ А183 bus from Vitaly.L.
The author of the sound materials is Elay Transportnick.
The author of the "shaking" barbell script is Wlad209.
Performance is guaranteed only on version 2.3.004 of the game. (on "Nikolaich" too).
List of changes from 12/18/2020:
Added new elements of the removable "collective farm":
* mud flaps
* curtain on the windshield
* curtains on the side windows
-Added AI version (it has raised rods with animation)
-Fixed the geometry of the electrical equipment to a more realistic
-Changed the driver's camera
-Added the ability to open all 3 doors from the keyboard (without the need to prescribe additional buttons)
-Replaced pneumatic rods with old-style rods (used in irl.)
-Added the ability to fold the rods separately
-Added animation of the rods while driving (beta)
-Added animation of the ropes while driving (beta)
-Added the ability to partially change the color of the rods through the setvar (farbschema_tex2) -Changed the
EMU (beta)
– Added red color for EMU (Irish color, setting in the model folder)
-Added the ability to remove the LAZ icon in the cockpit
-Added the ability to remove the frontal part (in irl. When towing a trolleybus)
-Added the ability to paint handrails through the setvar (farbschema_tex5) -Fixed
ticket position -Fixed
some textures on the dashboard
-Removed unnecessary buttons from the dashboard
-Fixed minor flaws in all current repaints
Added new repaints:
* Lublin
City
* Lviv city * Cyberpunk 2077
ads * Mafia: Definitive Edition ads
Gearbox : Automatic
Authors:
Kakp projects
File Details:
RAR / 143 MB
Omsi2 – Laz E183A1 Update V0.1 Download - Google Drive