Omsi2 – ZiU-682G-016 (018) V0.9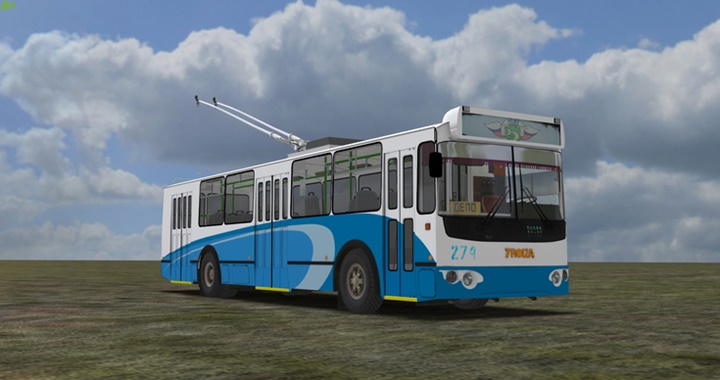 ZiU-682G-016 (018) V0.9 for Omsi 2.
A further development of the ZiU-682G-012 trolleybus was the ZiU-682G-016 modification, produced since 1999. A set of measures was taken to improve the anti-corrosion resistance of the body. The outer skin is made of solid-drawn sheet, the dome and footrest are made of stainless steel, the base of the body is protected by a durable anti-corrosion coating system, conductive soils are used in the overlapping welded joints, the door leaves are coated with a special anti-corrosion compound.
The electrical safety of the trolleybus has been significantly increased – a dielectric coating of the pantograph rods has been applied, rod travel stops are installed, the insulation of the footrests has been improved, and a leakage current indicator is installed in the driver's cab. The design of the side hatches has been improved and the design of the heaters has been changed. The trolleybus is equipped with a blocking system when the doors are open.
Thanks to such a serious modernization, it was decided to use the ZiU-682G-016 modification as the base model. Most of the design solutions tested on the ZiU-682G-016 were implemented on other modifications, including the older ZiU-682G-012. Since 2002, all other modifications have received designations derived from ZiU-682G-016 (for example, ZiU-682G-016 (012)), and the VIN index XTU682G0M began to be indicated on the nameplates of all ZiU-682 trolleybuses, regardless of the modification.
Gearbox: Automatic
Installation:
Archive contents transfer to the Vehicles folder.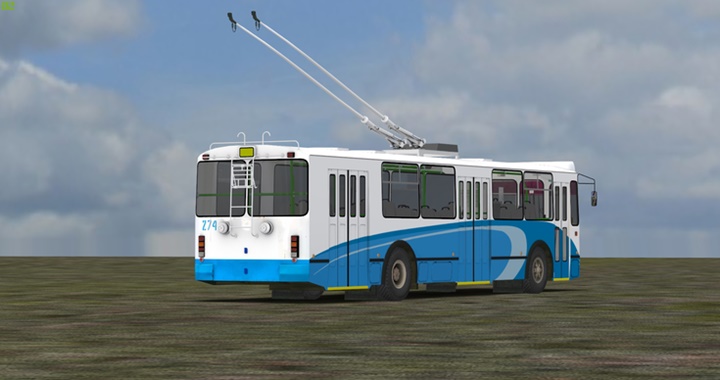 Authors:
Original model - Wlad209, Alteration - David Mutolapov (most part), Temur Khakimov (sounds, help with material), Ilya Penzensky (plafonds), Nikita Leskovsky (seats, help).
File Details:
RAR / 361 MB
Omsi2 – ZiU-682G-016 (018) V0.9 Download - Google Drive