Ikarus 280T Bus Omsi2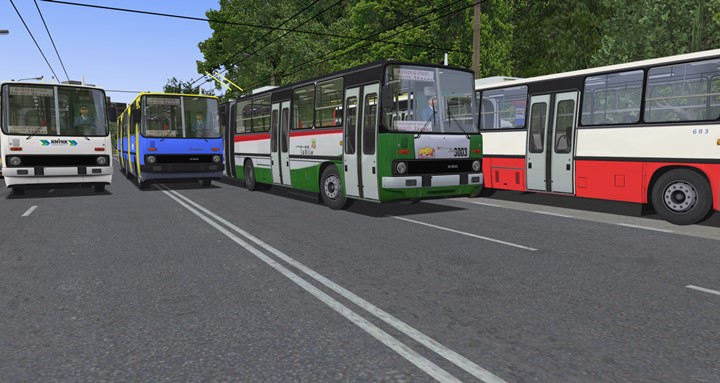 Ikarus 280T bus for Omsi 2.
Spend the May holidays on the updated Hungarian classic – Ikarus 280T!
Small alteration and revision of Kakp projects.
The list of changes, in contrast to the Ikarus 280t, which is now available:
– The total weight of the model has been reduced by more than 4 times.
– Added a more updated version of the trolleybus with new wheels and doors.
– Added new rods.
– Added boom animation that simulates wire snapping.
– Added a rope animation that simulates a tie to a barbell.
– Added Rollbands.
– Fixed bugs that made it impossible to spawn the trolleybus.
– Removed unnecessary details and dependencies.
– Fixed bugs due to which it was impossible to add your own repaints.
– Added some script fixes
– Added new recolors from kakp in Lublin style and Hungarian recolors with omsiplus.
How to start? Press E, then hold M and wait until a characteristic sound appears.
Gearbox : Automatic
Authors:
TEETA, Anton-EEP, Moskur, DarkWolf, Bzmot332bve, Kakp projects.
File Details:
RAR / 114 MB
Ikarus 280T Bus Omsi2 Download - Google Drive