Suzdal Map V2.1 Omsi2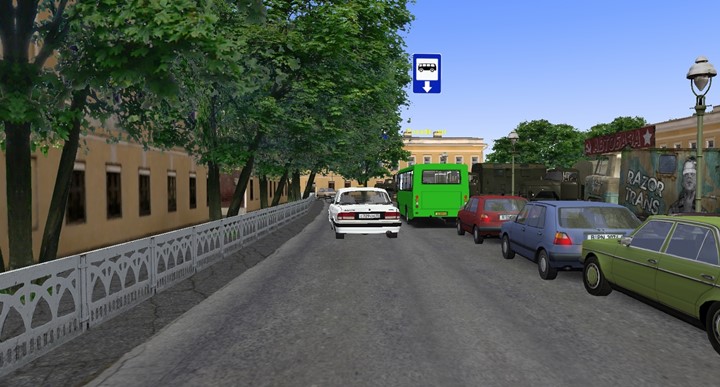 Plunge into the atmosphere of antiquity and ride along the ancient streets of the ancient city!
ATTENTION! 
For the most part, this project is fictional, with the exception of the actual route grid and the names of the stops. This is a kind of fantasy on the theme of the city of Suzdal.
Also, as a bonus, a patch "I want to go to the USSR" is attached to the map (see below).
Version 2.1:
– Eliminated all invisible walls on the map
– The area of ​​the map is partially expanded
– Changed the route grid. Added route number 1
– As a bonus, added a zero route (try yourself as a taxi driver!) Sometimes the traffic Volga (it also intercepts your customers) can create a small congestion in the area of ​​the "Voenkomat" and "Vasilievsky Monastery" stops. In case of traffic jam, just rewind the time by 2 minutes. For the direction of the route are responsible, like yellow and orange pointers).
Routes:
1 Bus: Bus Station – Soviet Street
2 bus: ATP – Sovetskaya
0 Taxi: Take the order – Parking
(mod only works on version of OMSI 2.2.021 and above)
When The map was built using objects and splines from the authors: Alex Azarh, Dark_Wolf, Denlog, Moskur, Jonpol, AFG_Converts, Jan Kiesewalter, Vektor, A. Tafintsev, Cheburator, V. Lagutin, D. Drozd and others.
Installing the map: No previous version of the map needed! The mod comes in a separate archive.
Copy the contents of the archive to the game folder, agreeing to a replacement.
Bonus patch "I want to go to the USSR" For an amateur!
This patch adds domestic traffic to the map: Izh-Moskvich, Izh-2715, Kaz 605, Lada-Kalina, Oka 1111, UAZ 452, Vaz 2101,2104,2106,2107, 2108, 2109, 2110, 2114, 2115, 2170, 2199, 21214, Vaz DPS, Gazelle "Ambulance", Volga, Volga "Taxi". Bus Laz 695n operates on city routes.
ATTENTION! Due to the abundance of vehicles on the roads with standard graphic settings, terrible lags occur. Therefore, it is strongly recommended to select the Settings menu before choosing a map, then in the General section in the Load settings item select a preset with the name "I want to go to the USSR". After that, load the map itself. Do this whenever you are going to play with this patch on this card.
Installing the patch, the patch to work you must have installed the card Suzdal 2.1
Content archive folder in the game along with the replacement files.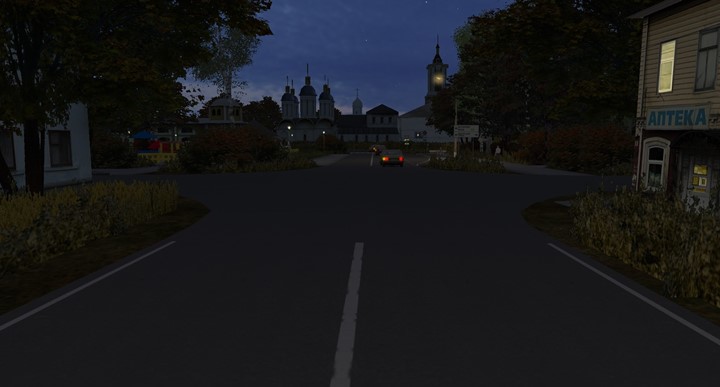 Authors:
Sergey Kukanov (liaz677)
File Details:
ZIP / 923 MB
Suzdal Map V2.1 Omsi2 Download - modsbase.com