Omsi 2 – Iveco Evadys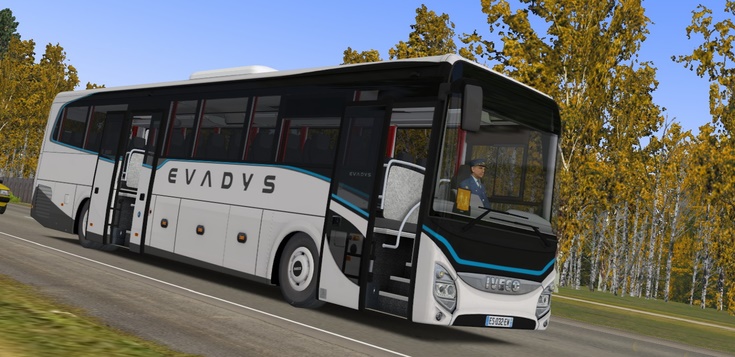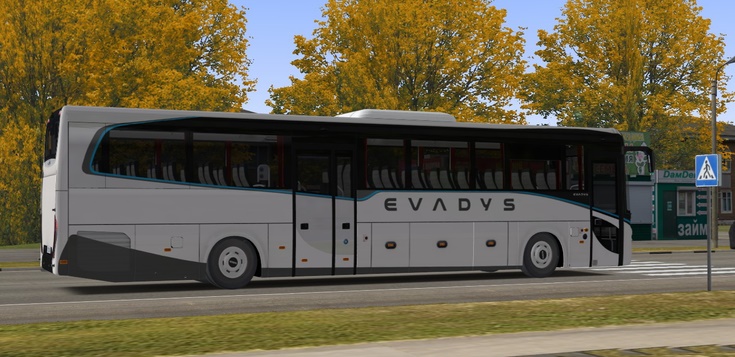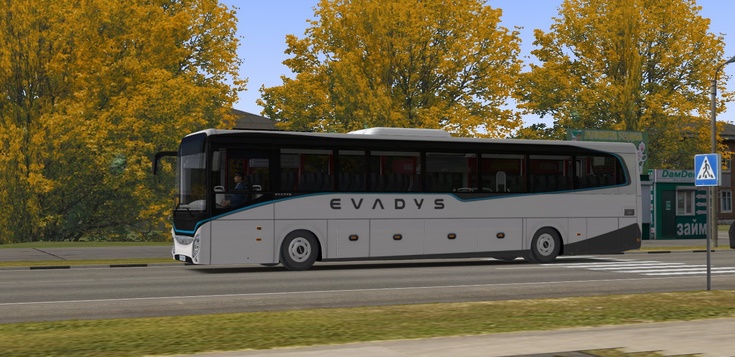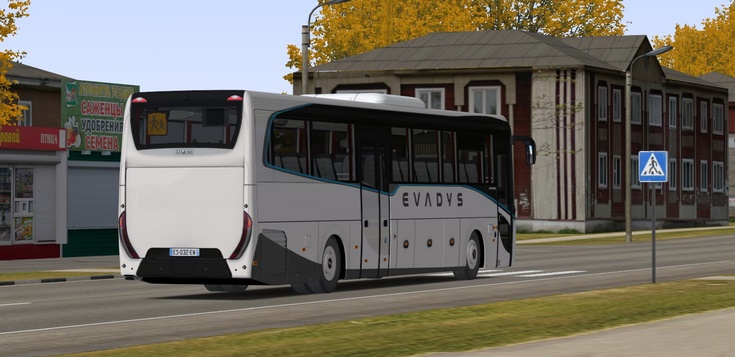 Iveco Bus Evadys is the optimal bus option for comfortable passenger transportation at the interregional level. In the presented novelty, the creators embodied the elements of increased comfort of the MagelysPro luxury model, while being able to maintain the affordable Crossway price category with the basic characteristics of European quality. This bus will fill the middle segment in the market, between luxurious and comfortable passenger transport and the most economical options among similar vehicles.
Serial production of a new model of vehicles launched on the basis of the factory facilities of the European brand Iveco in the Czech Republic. Evadys buses will be assembled from original Italian parts at the IvecoBus factory in the town of Visoko Mito. Recall that in the same production workshops more than 28 thousand units of equipment of the budget Crossway lineup were produced, starting in 2006.
In the list of technical advantages of the new tourist bus you can highlight a powerful engine, optimal comfort conditions, as well as affordable cost for the middle segment in the market of transport equipment. Iveco Bus Evadys can easily cover long distances, providing passengers with optimal travel comfort. The bus, like the previous brand lines, is easy to operate and unpretentious in maintenance. The high quality of European parts, as well as a pleasant Italian design, was highly appreciated by experts in the global transport market for travel companies. 
The technical characteristics of the new Iveco Bus Evadys optimally satisfy the requirements and requirements of modern customers:
• Powerful engine: Cursur 9 for 400 hp;
• overall dimensions (length, width and height): 12 (12.96) х2.55х3.46 m;
• modern electronic security systems: ABS, ASR, ESP, LDWS;
• various types of gearboxes with Hi-SCR technology;
• 15 options for a comfortable interior arrangement;
• improved thermal insulation;
• blowing windows and seat heating;
• extended luggage compartment with shelves.
The bus of the new model from Iveco absorbed all the best from analogs in the model line and competitors – this is first-class comfort and affordable cost. Choose high and reliable European quality passenger cars from Iveco with a long service life.
Transmission : Automatic and mechanical
Authors:
Kescrole
File Details:
ZIP / 232.3 MB
Omsi 2 – Iveco Evadys Download - modsbase.com