Omsi2 – Ikarus 250.93 (New Edition by Vovanchell) V1.0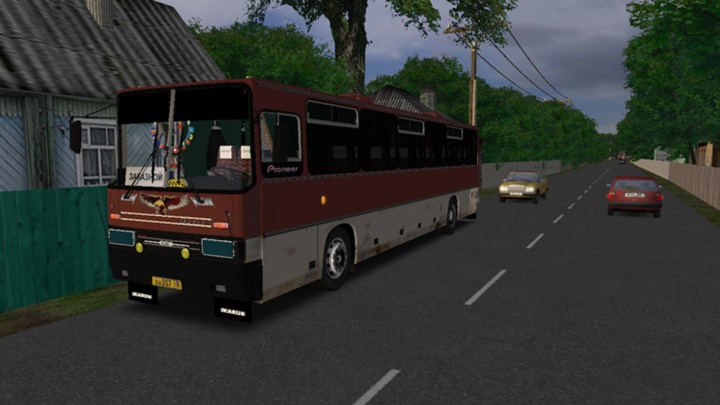 Global alteration of the legendary 250.93.
Initially, it was planned to keep it for myself, but, the model is old, the jambs did not disappear anywhere. Whoever wants to – downloads and rejoices, nostalgic. I wanted to revive it a little + a gift to owners of weak PCs.
List of changes:
1. Tied repaints from Zhuzha;
2. The engine has been replaced by YaMZ 238 (it is possible to install KAMAZ);
3. New passcode;
4. The back door is locked, the corresponding buttons are disabled.
5. Installed new seats;
6. Installed new wheels;
7. A new steering wheel from MB O305
8. About 6 plates for Chuguev are registered (with the ability to draw your own routes, for your maps);
9. Tuning the cabin from me (Vovanchell);
10. In the cockpit and cockpit the varlist has already been prescribed extras for a removable collective farm for 30 pieces.
PS The model comes with tuning, hide your 93 away (it will beat the module!)
Scripts for 2 Omsi are already on.
PPS Claims and comments are accepted, but only in the case and adequate !!!
Have a nice trip!
Authors:
Vavilon4eg, Vovanchell, IkarusSTR, Zhuzha
File Details:
RAR / 81 MB
Omsi2 – Ikarus 250.93 (New Edition by Vovanchell) V1.0 Download - modsbase.com