Omsi2 – Nefaz 5299-20-33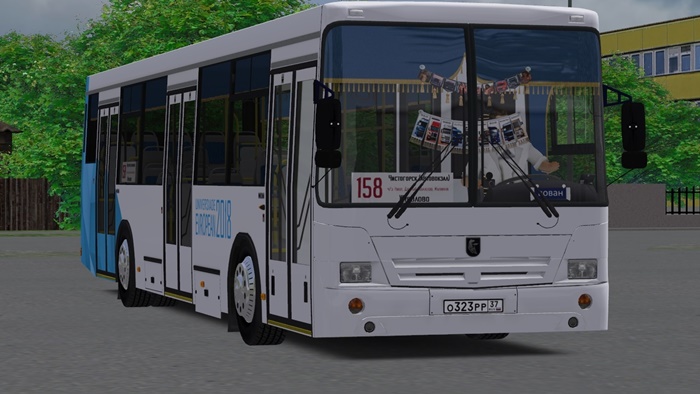 I will give you my collective farm for Nefaz 5299.20-33 what has been done:
Curtains – Pennants – Column
Name plate –
New mirrors –
Plates
The whole collective farm is removable, except for the column, and the name plate!
The collective farm comes with a model!
Ride, I will be glad to any criticism.
Authors:
Denklin, Slavok, Vadmin (Remake bus). Kolkhoz author - Vladimir Zabachev
File Details:
86.5 MB / RAR
Omsi2 – Nefaz 5299-20-33 Download - modsbase.com